Our Team > Barry Wilcox
Barry Wilcox, K.C.
Partner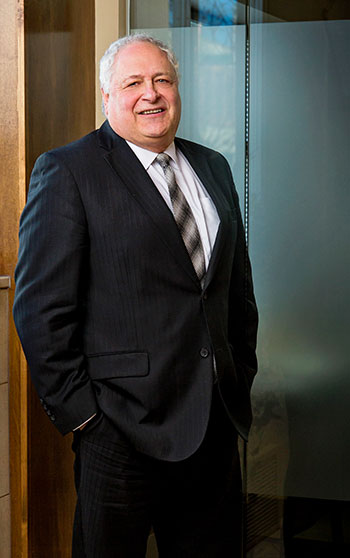 Barry was born and raised in Prince Albert and has practiced his entire career in this this city. Barry obtained a B.A. in psychology and played for the U of S Huskie football team from 1972-1974. He graduated from the College of Law at the University of Saskatchewan in 1977 and following a hiatus from the legal world to pursue business interests, Barry was admitted as a Member of the Law Society of Saskatchewan in 1981.
Barry has experience in all three levels of the Saskatchewan courts and has appeared before numerous provincial commissions and boards. He has also appeared before the Tax Court of Canada and the Federal Court of Canada. Barry's current practice focuses on corporate law, personal and corporate finance and other business related legal issues. Although Barry's practice is now specialized in these areas, he has a broad range of legal experience in diverse areas of the law, including Administrative Law, Criminal Law, Wills and Estates, Civil Litigation, Employment Law, Tax Law, and Appellate Law. Barry is also a licensed mediator which is very valuable not only in a mediation context but also with respect to client negotiations.
Barry has been heavily involved in the community throughout the years as volunteer legal counsel for Lakeland Citizens on Patrol, Neighborhood Watch and Prince Albert Crimestoppers as well as maintaining registered head offices for numerous community non-profit corporations. He is a past president of the P.A.High Noon Optimists and winner of the International President's Award for that organization, and as well he was the Exalted Ruler of Prince Albert Elks Lodge No. 58 for 2 years and chair of the Board of Directors of the Prince Albert Elks Club for 7 years. During his tenure with the Elks, the organization constructed a new multipurpose Elks Hall for the City of Prince Albert. Barry is currently the chairman of the Elks and Royal Purple Fund for Children, Prince Albert Lodge, which oversees charitable donations to children for medical needs, a position he has held for the past 15 years. As well, Barry is a former board member of the Prince Albert Group Homes and the Victoria Hospital Foundation and has been a member of various community fundraising committees for projects such as the Art Hauser Center and the E. A. Rawlinson Centre for the Arts.
Barry's personal and community interests have also been very sports-oriented over the years, as he has been a minor league hockey coach, box lacrosse minor official and is the recipient of the Saskatchewan Lacrosse Sponsor of the Year Award, 2005 for his donation of volunteer legal services both locally and provincially, and has GM of the Prince Albert Predators Junior Box Lacrosse Team which competes in the Prairie Gold Lacrosse League.  He is likewise heavily involved in the ski community and currently holds the designation as a Canadian Ski Coaches Federation level II coach, Canadian Ski Instructor's Alliance level II instructor and Alpine Canada level II official. He has 20 years as a voluntary ski coach including 9 years as the Head Coach of the Prince Albert Nancy Greene Ski League;
He is also legal counsel for and a director of the Harbour Group of Companies which are involved in real estate and service operations in Saskatchewan.
In 2011, Barry was appointed a Commissioner of the Saskatchewan Human Rights Commission and has just recently been reappointed by way of Order in Council for a further 5 year term. Also in 2011, Barry received his Queens Council designation from then Lieutenant Governor, Gordon Barnhart and Attorney General, Don Morgan.
Barry served as a member of the Federal Judicial Appointment Advisory Committee for Saskatchewan for a 5 year term as a representative of the Federal Minister of Justice. This committee was responsible for reviewing applicants for judicial appointment to the Saskatchewan Court of Queen's Bench and Court of Appeal, the Federal Court of Canada and the Tax Court of Canada.  In addition, Barry is Barry is a Member of the Canadian Bar Association and has been a Public Legal Education Association seminar presenter on numerous occasions.
Barry and his wife Isla (B.A. 1990, B.S.W 1992) have 3 children and have recently entered the Empty Nester's Club.
Recreationally, Barry is an avid golfer and skier.
Areas of Practice: