Our Team > Cian-James Hoey
Cian-James Hoey
Lawyer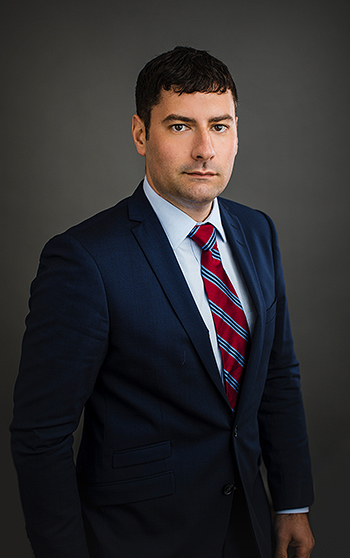 Cian was born and raised in Prince Albert, and returned home to pursue a career in law. He has been with the firm since joining as a student-at-law in July 2021. Cian was admitted as a Member of the Law Society of Saskatchewan in 2022.
Cian earned his Juris Doctor from the College of Law, University of Saskatchewan in 2021. During law school, he volunteered with Pro Bono Students Canada, received the Gerda R. Bloemraad Award for service work assisting immigrants and refugees, and the Advocates' Society Indigenous Rights Award in recognition of his engagement with Indigenous legal issues.
Prior to law school, Cian enjoyed a diverse work experience, including several years in the landscape construction industry. He completed his undergraduate education at the University of Calgary, where he earned a Bachelor of Arts in Urban Studies in 2016. Cian also completed a Certificate in Global Studies at the University of Saskatchewan in 2018.
Outside of the office, you will typically find Cian outdoors, enjoying the natural beauty northern Saskatchewan has to offer. Cian lives on an acreage near Prince Albert with his partner Christopher, and dog Harold.
Areas of Practice: